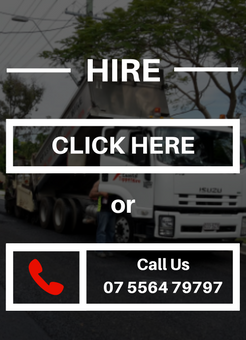 Contact Us

Coastal Tipper Hire PO Box 2584, Nerang, Qld 4211 Australia

07 5564 79797

  info@coastaltipperhire.com.au
Prices For Excavator Plus BobCat
| Combo Type | Price Per Hour |
| --- | --- |
| 3 Tonne Excavator with Bobcat | $95.00 + GST |
| 5 Tonne Excavator with Bobcat | $100.00 + GST |
| 8 Tonne Excavator with Bobcat | $120.00 + GST |
Why Choose Coastal Tipper Hire?
Sometimes your project is going to require more than one machine. That is why Coastal Tipper Hire has a range of combos to choose from. Our 5 machines come as mini excavators /bobcat "combo" giving you added versatility.
Talk to Coastal Tipper Hire today to see which combo would best suit your projects needs.
"…Coastal Tippers run a fleet of modern trucks and bobcats, which is supported by a team of professional drivers…"
"…their trucks are of the highest safety standard and I am proud to say that we have a great safety record with their company…"
"…their drivers are of a high calibre both in the presentation, attitude and skills."
Do you need help with your excavation or site clearing work?
Contact us today for a free cost estimate!